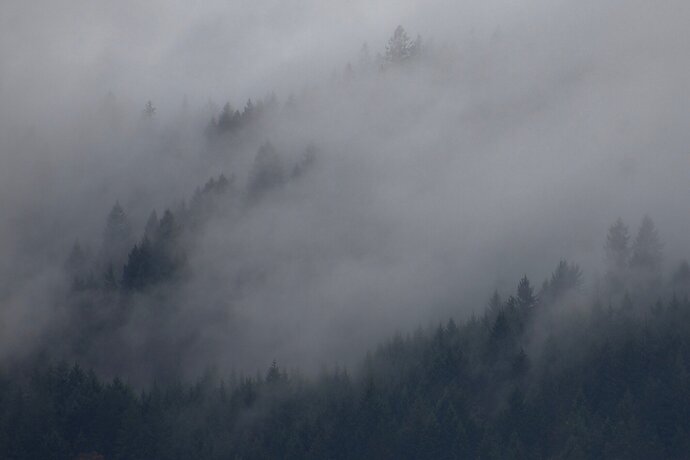 Rework…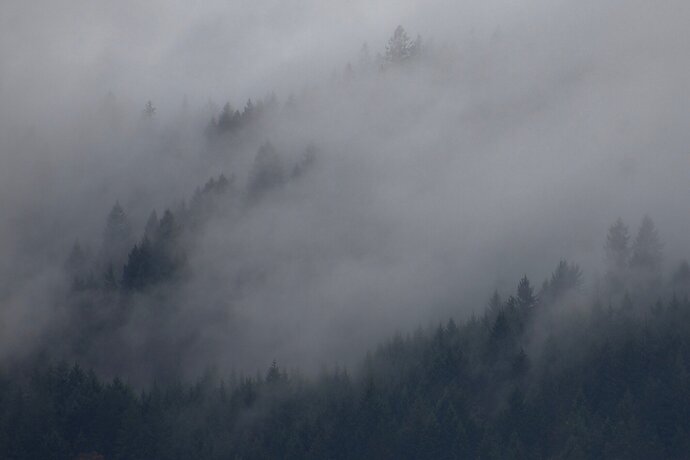 This time of year we get a lot of rain and cloudy days. But it's neat when the clouds lift and move through the hills of pine trees.
Specific Feedback Requested
Is it too dark/ too much fog and clouds? Anything else/ I tried working with it to bring out the shapes of pines more. I have other shots too, but I tried to pick one that had the most balance between seeing the shapes but hidden too.
Technical Details
Is this a composite: No
Nikon D3400, 300mm, ISO 100, f/8, 1/320, adjusted exposure, contrast, also cropped a little as this was the way I wanted it if I could have gotten closer or zoom out more.