American Bittern (Botaurus lintiginosus)
I was tracking this fellow as he was on the hunt, when all of a sudden he dropped into this crouch. I had never seen this behavior before. I realized that a Bald Eagle was flying overhead. This was the Bittern's reaction. Here are a couple more images as the eagle flew over: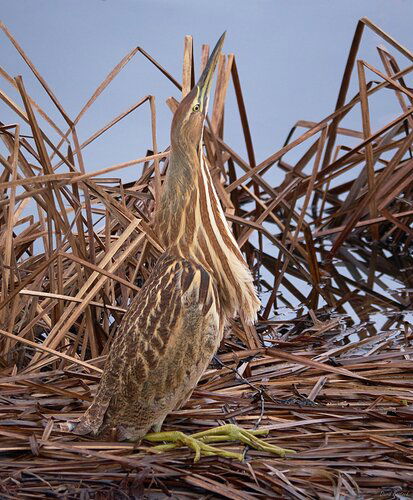 Type of Critique Requested
Conceptual: Feedback on the message and story conveyed by the image.
Specific Feedback and Self-Critique
Just wondering if this sends any kind of message to you.
Technical Details
150mm, 1/160sec @ f/5.6, IOS 800