![déjà vu challenge]
#1

#2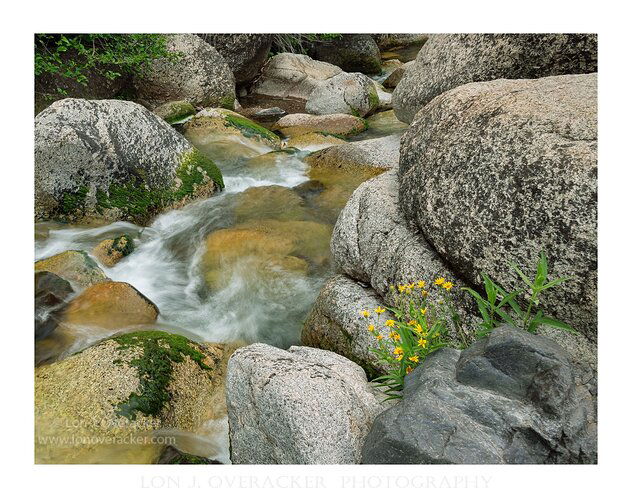 2 part question: 1. Which image was captured with 4x5 film or DSLR? and 2. When was each captured? 2007 or 2022?
My good friend and long time NPN member Preston Birdwell introduced me to this spot in 2007. I've returned here numerous times over the years. During my recent visit I had set up my camp chair at this spot to enjoy some sun and solitude for bit. We all have these spots - locations in nature we cherish…
side note - I was perched in my camp chair just a few feet to the right outside of the frame enjoying the sun, mountain air and silence (of the rushing creek…) I was enjoying the sun, so my t-shirt was draped over the willow… and I went to grab it and heard a "ker-plunk"… hmmmm… some time passed before I realized my cell phone was missing… yup, it took a dive in the drink. Given the nature of a mountain stream… there were a few cascades and terraces my phone could have floated to… So I'm now on my knees in the creek fishing for my phone… Found it! It must have been submerged for at least a minute… and as I pulled it up, I could see the image on my phone - still displayed! I couldn't believe my phone still worked! At least a minute fully submerged in an ice-cold Sierra stream! It's a Samsung S7 and still ticking! It's been over a month now and still no issues - whew!
Specific Feedback Requested
Feedback and challenge. Not a particularly epic image, but posting to see if anyone can discern the difference in the images that were captured some 15 years apart.
Both have been cropped to some degree so that shouldn't provide any clue. Which images do you think was captured on film, or digital? And which one was from my original visit in 2007 or recently in 2022?
Technical Details
TBD…