This is a somewhat "Rare Bird" a white peacock. This one resides at Jungle Gardens in Sarasota, FL Like most zoological parks and aquariums these days, they are closed. These parks need our help. They have no income from admissions yet have to maintain the health and welfare of their inhabitants .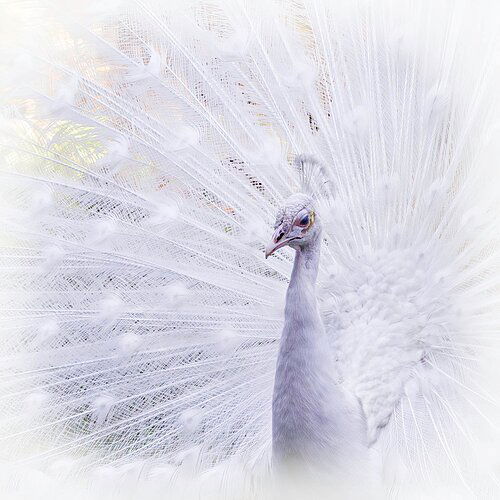 What technical feedback would you like if any?
What artistic feedback would you like if any? Do you like the vignette? Crop? Composition?
Pertinent technical details or techniques:
(If backgrounds have been removed, etc. please be honest with your techniques to help others learn)
If you would like your image to be eligible for a feature on the NPN Instagram (
@NaturePhotoNet

), add the tag 'ig' and leave your Instagram username below.