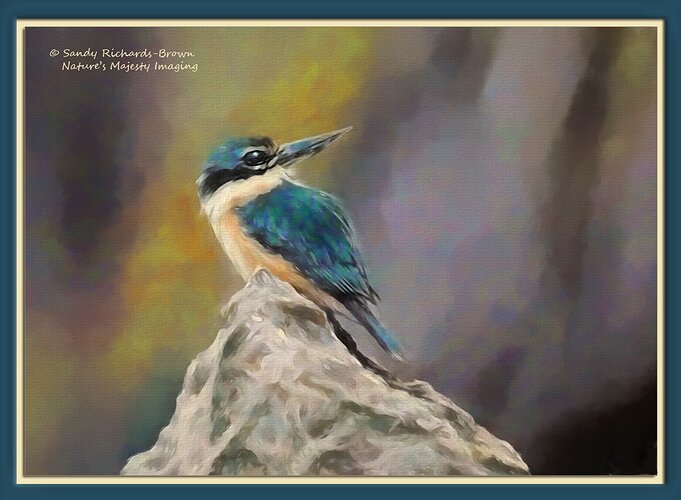 Mostly Topaz Impression, with a little Fotosketcher freehand and Fractalius
You may only download this image to demonstrate post-processing techniques.
Oh, I love this! The background colors, the position of the kingfisher and your hand strokes are just top notch. Someday, you should give lessons… I'll be your first student.
Sandy: Wonderful creation. The rendering of the bird is terrific and the BG is so good. Many




>=))>
Nice presentation Sandy. Wish I had the talent.