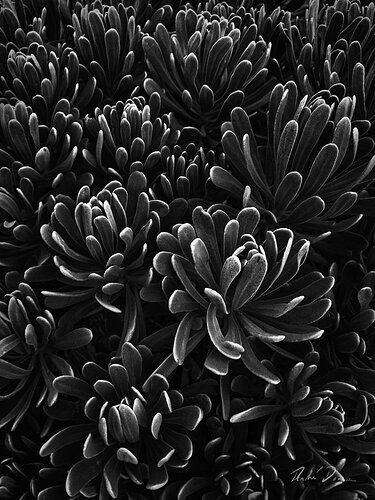 These are some small plants that I came across on my way back from a shoot. We where right next to the Atlantic Ocean and the salt spray was fierce. Even though I've done it before, I dreaded the thought of having to change my lens and then clean my sensor later.
I ended up using my cell phone instead. I found that with phone being so small, and having a nice large screen, it made the composing the shot a very enjoyable experience and allowed me to get into positions that I might otherwise have not tried.
I'm not sure about the name of the plant, but it looks like it's Sedum Sea Star.
Specific Feedback Requested
I'm open to all critiques.
Technical Details
1/50sec f/1.8 ISO 349 Google Pixel