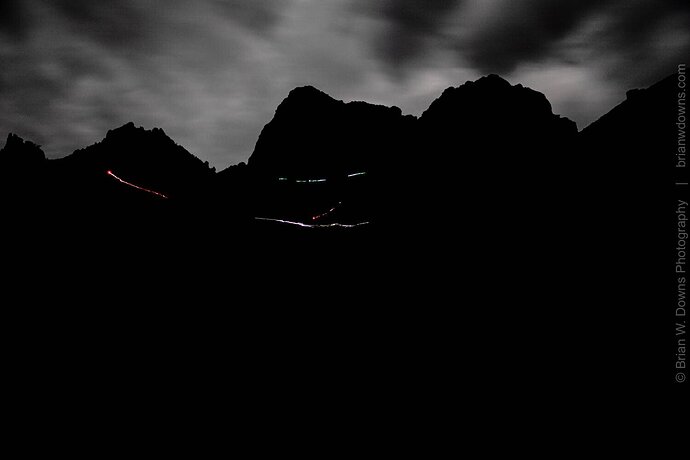 When going into heavily photographed locations I always try to come home with something unique. This is my attempt from the Grand Canyon. I was hiking to a sunrise location overlooking the Colorado River when a small red dot appeared on a blank black wall and it stopped me in my tracks. 45 minutes before sunrise and several people were already well into their rim-to-rim attempts.
The clouds were moving rapidly and going into bulb mode for a longer exposure would have left the sky featureless. Thus, a composite shot to retain features in the clouds. 8-ish shots combined in photoshop.
Would you consider this a unique image?
Technical Details
Composite: Yes
30.0 sec (Multiple) @ f/4.0, ISO 200, -1EV, 35mm