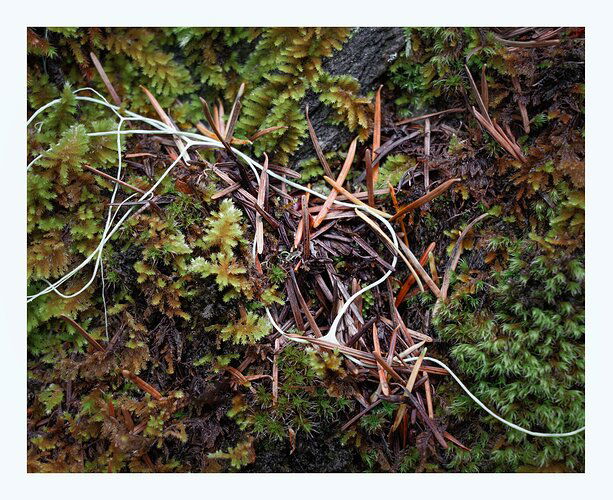 I spotted this on a hike in the Trinity Alps, on a damp spring day (last year). The thread of something (anyone know what it is?) weaving through the pine needles and moss was quite striking.
Specific Feedback Requested
As usual, one of the corners is soft (lower right; I often spy these scenes while hiking, without tripod). Is that a deal killer?
Technical Details
Is this a composite: No
a7r3, 105mm, f/8, 1/125s, ISO 800.
bonnie_lampley