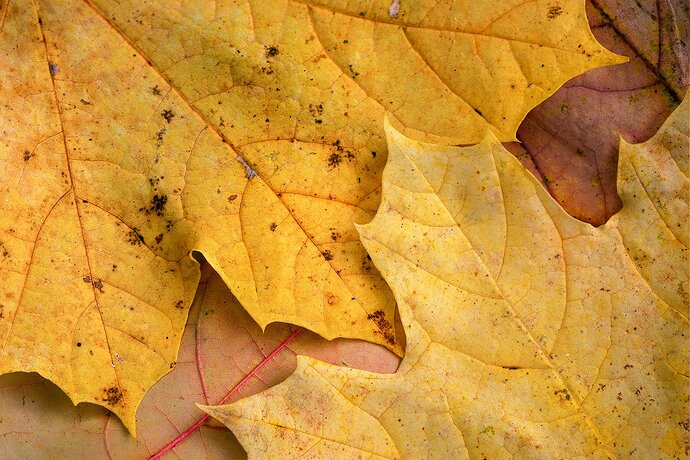 Out and about again with my long lens and my tripod just outside my doorstep to take photos of the fallen maple leaves. I found this scene of this similarly toned leaves pointing towards each other and to my eye, it felt like they were holding hands. One of my favourites from that evening for sure.
Specific Feedback Requested
I do not have any specific requirement. Just want to know of any suggestions on editing that might come to your mind.
Technical Details
3 focus stacked images of ISO 100, f/8, 1/25s, 200mm each. Lightly processed in LR - basic highlights and shadows adjustments, Lens Correction and Calibration, imported to PS for localised contrast adjustments, cleaning the edges, enhancing midtone contrast. Thats about it.