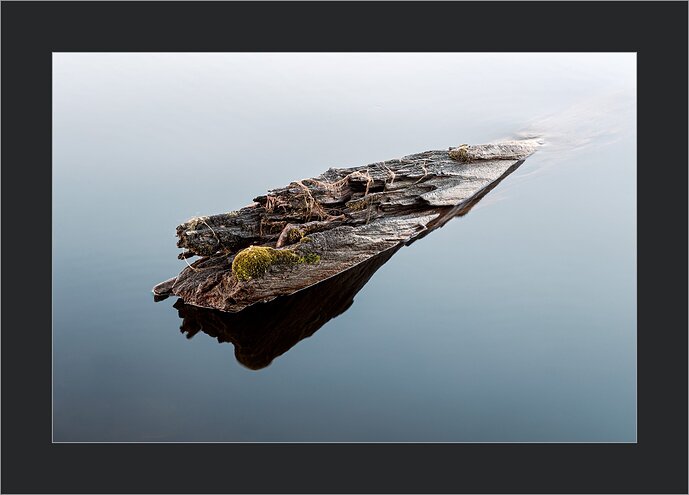 Specific Feedback Requested
Last August my wife and I spent 30 days paddling some of the lakes in the vast Northern Ontario region called Temagami. Back beginning around 1925 many of these lakes were dammed in order to supply electricity to the nascent silver and gold mining industry. The gold and silver were soon tapped out but the dams, which had raised water levels by 20 to 30 feet, remained. While paddling these lakes we were constantly reminded of a whole world below the surface, sometimes the denuded trunks of a still standing ghost forest pushing up through the waters' surface, sometime just downed, solitary remnants of a barely remembered time. This photograph is aptly named, "Vestiges". A hundred years gone, and this leveled tree still radiates its own beauty and the possibility for new life.
My story aside, I would love to know your impressions as you look at this image. Any feedback on any matters technical are also always appreciated.
Is this a composite: No