Chimborazo's Cosmos - Two Alternatives
Ethereal Chimborazo

The Moon and the Sky and the Clouds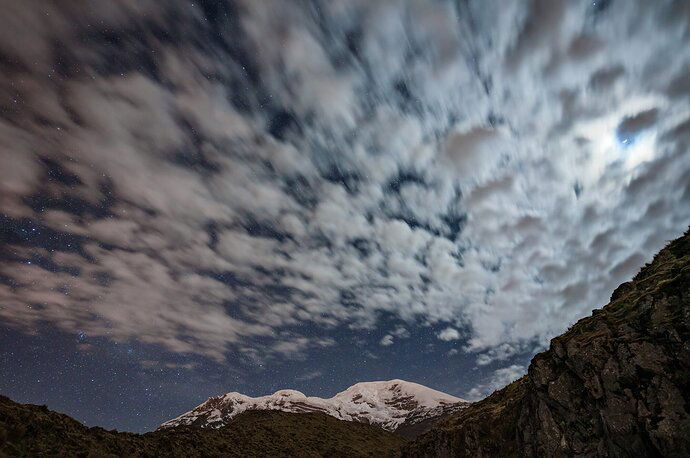 Chimborazo's Cosmos (posted yesterday)

Following on from my image posted yesterday, here are two alternative views taken the same night; one before moonset, the other after moonset but with a broken midlevel cloudbank passing by. I actually like the broken clouds image ("Ethereal Chimborazo") best of all three, even if the orange glow is caused by anthropogenic light pollution rather than natural celestial phenomena.
Specific Feedback Requested
Any and all feedback on either. I'd be very happy to hear your thoughts on which of the three is the best of the batch. Thanks in advance.
Technical Details
All images Sony A7RIII with Tamron 17-28 mm f/2.8. Post-processing in LrC, PS, and Topaz Sharpen AI. I'm happy to provide my workflow if you are interested.