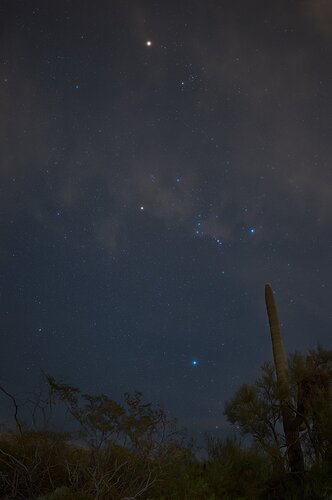 This is from a recent trip to visit my parents in Tucson AZ. The location is right outside the Saguaro National Park. Orion with Mars above and Sirius below.
Specific Feedback Requested
Thin clouds were just starting to move in which I couldn't see with my naked eye but the camera was able to capture. At first I was dismayed, but I think they add some interesting "atmosphere" and make this a little different image than the usual clear sky night image. Thoughts?
Technical Details