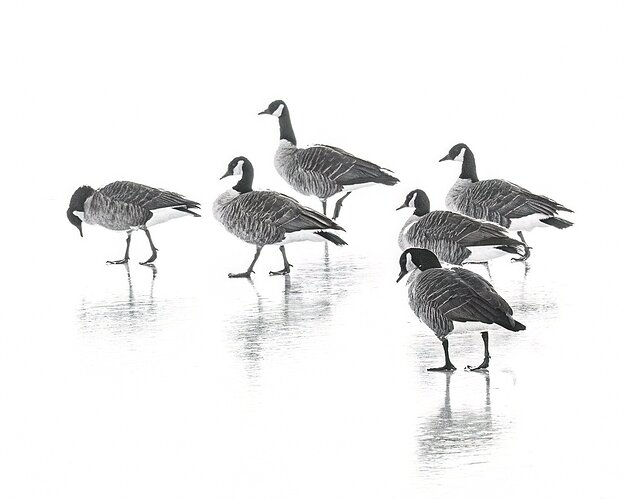 This group of Canada Geese slowly ventured out on ice that formed close to shore in the wetlands of the Blackwater NWR on the Eastern Shore of Md. I thought to process this image in black and white and high key to catch the tentative steps of the Geese.
Type of Critique Requested
Aesthetic: Feedback on the overall visual appeal of the image, including its color, lighting, cropping, and composition.
Conceptual: Feedback on the message and story conveyed by the image.
Emotional: Feedback on the emotional impact and artistic value of the image.
Specific Feedback and Self-Critique
I watched these Geese for sometime and tried to get the sense of each individual as well as the group.
Technical Details