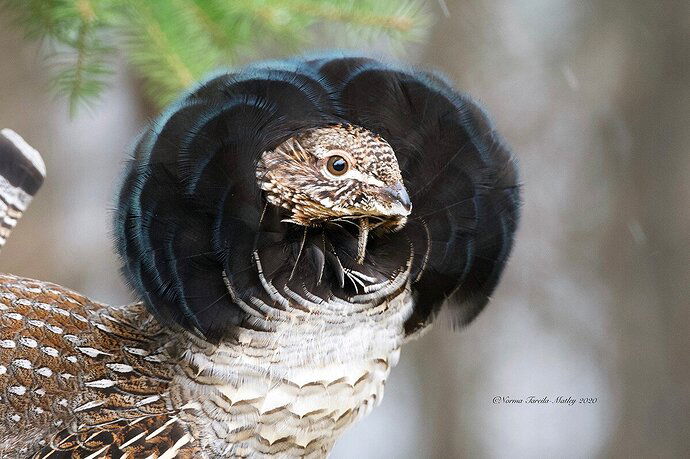 Image Description
During mating season in western Maine, a few years ago, I was able to capture this image of a male Ruffed Grouse in full courtship display. I saw him dancing and vocalizing along side a snow bank on a dirt logging road, assuming there was a female close by but what I noticed was a certain chunk of snow he was admiring.
Type of Critique Requested
Technical: Feedback on the technical aspects of the image, such as exposure, color, focus and reproduction of colors and details, post-processing, and print quality.
Specific Feedback and Self-Critique
I was using a long lens so capturing his body was difficult but his beautiful display and colorful feathers were fine for this picture. I wish I got more of his other eye. Sometime a moment in time is all you have and you take what you can but if I had another chance I would use a different lens.
Technical Details
Nikon D500 camera
Nikon 500mm f5/6
1/160 sec
F8
ISO 800
normal programming - spot metering