Spring has been a long time coming here in the midwest. This scene is from a sunset a few days ago at my local favorite spot to hike and photograph. The light was brilliant and hazy as it was only a few hours after a rain storm. I was just happy to be out and see the trees finally offer some color.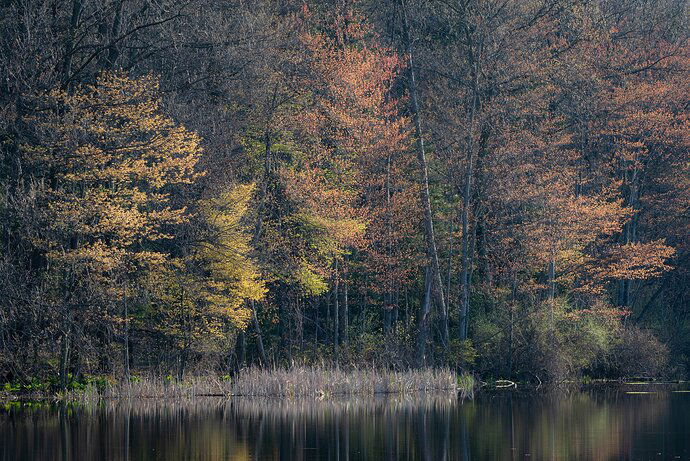 What technical feedback would you like if any?
Any,
What artistic feedback would you like if any?
Any
Pertinent technical details or techniques:
(If this is a composite, etc. please be honest with your techniques to help others learn)
single exposure, F13, 1/15 sec, 200mm, iso 100
If you would like your image to be eligible for a feature on the NPN Instagram (
@NaturePhotoNet

), add the tag 'ig' and leave your Instagram username below.
You may only download this image to demonstrate post-processing techniques.