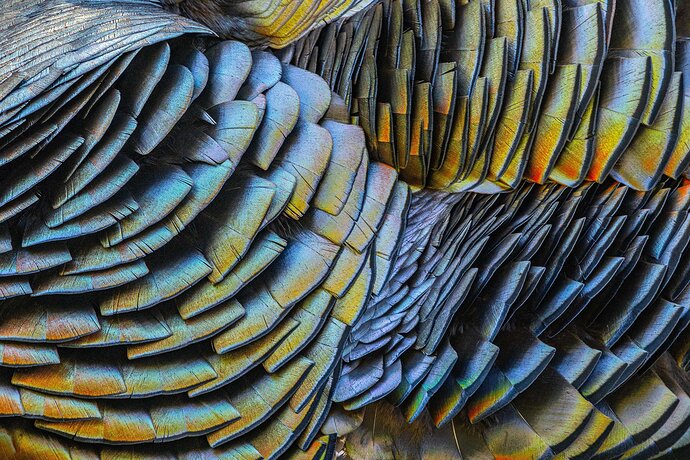 I came across a wild male turkey on a hike with my camera club. Intrigued by one image of his feathers, I went back the next week in the hopes of finding him again. I was in luck, as he was there with 11 of his 'wives' and stayed around for almost an hour while I photographed him displaying. I particularly enjoyed his iridescent feathers in the sunlight.
Specific Feedback Requested
This is cropped (I have submitted the original too), so I wonder if another shot or crop of this one would improve the image. I have enhanced the colors and do like them but would like others' opinion. Did I go too far? Any critique welcomed.
Technical Details
1/50", f/10, ISO 400. Processed in Lightroom: adjusted exposure, contrast, highlights, shadows, whites, blacks, texture, clarity and dehaze. Sharpened in Topaz Sharpen AI.