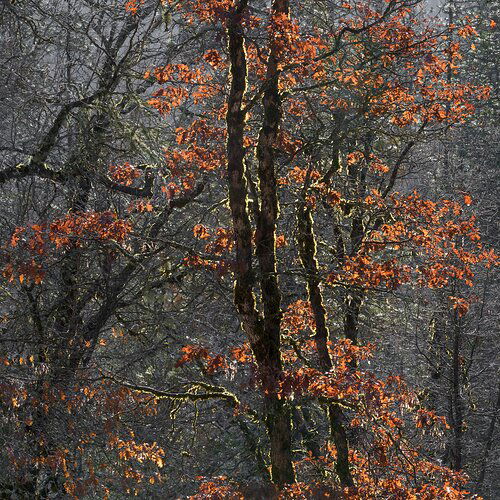 The winter back light through the remaining black oak leaves made them positively glow. Combined with the back light on the mossy trunks, I couldn't resist this tree.
Specific Feedback Requested
I went back and forth on the luminosity of the background. First, I thought if it was darker, the leaves would pop out even more. Making it darker, though, ruined the happy mood of the scene, even though those leaves are so bright and warm. Finally went for a medium level of cool light for the background. So, any comments on the color are welcome.
Technical Details
Is this a composite: No
a7r3, f/16, 1/100s, ISO 400.