This brown bear came down the mountain at the hydro power plant, followed the stream under the bridge and caught a bunch of salmon below the hatchery weir while all of us humans were watching the show and taking photos. When he had his fill, he walked back under the bridge and started up the mountain but then turned around, went up to the guard rail, sat down rested his head on the top rail and just sat there watching the humans watching him. He sat there just gazing at us for at least 10 minutes then turned and went back up the mountain.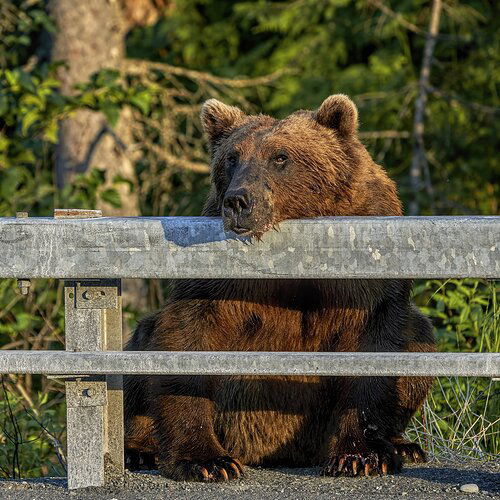 Sony a6500, Sony FE 100-400 GSM @ 318 mm, ISO-100, f/5.6, 1/160, hand held, square crop for composition.
If you would like your image to be eligible for a feature on the NPN Instagram (
@NaturePhotoNet

), add the tag 'ig' and leave your Instagram username below.
You may only download this image to demonstrate post-processing techniques.