Still going through my Fall images from Southern Utah last October. This image is from Zion. Nice soft light hitting the yellow and crimson in front of the tree trunks.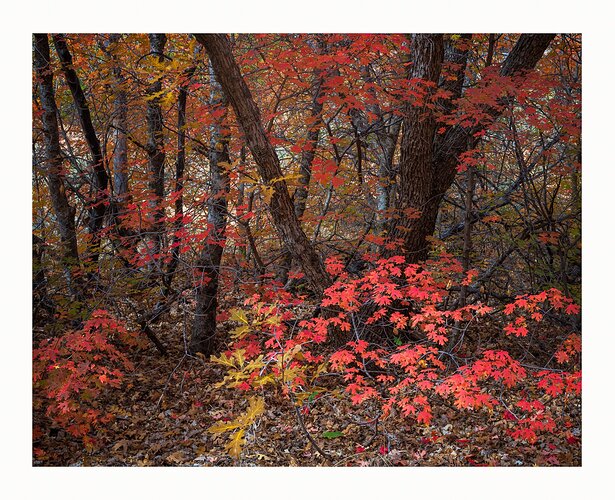 Revision with Igor and Adhika's input
Specific Feedback Requested
Any and all comments and suggestion are always helpful and appreciated.
Technical Details
Is this a composite: No
Z7ii, ISO 50, F/13 @ 1/5 second, 24-70mm @ 44mm.