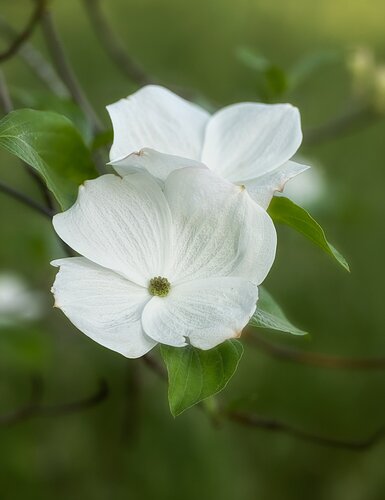 The neighbor's Western Dogwoods (planted) are in full bloom and three mornings ago there was some soft light and almost no air movement, and I managed to do some focus stacks. (The trees are just their side of the creek that divides us, in the shade of a couple of lovely old oaks with a hillside of native grass for a BG.) I managed to get several blooms but this was my favorite.
Specific Feedback Requested
All comments welcome!
Technical Details
Canon R5, 100mm macro, f/4.5, ISO 800, 1/320 sec, stack of probably about 15. Almost no tweaks in LR, in PS a crop from the bottom and a soft focus treatment.