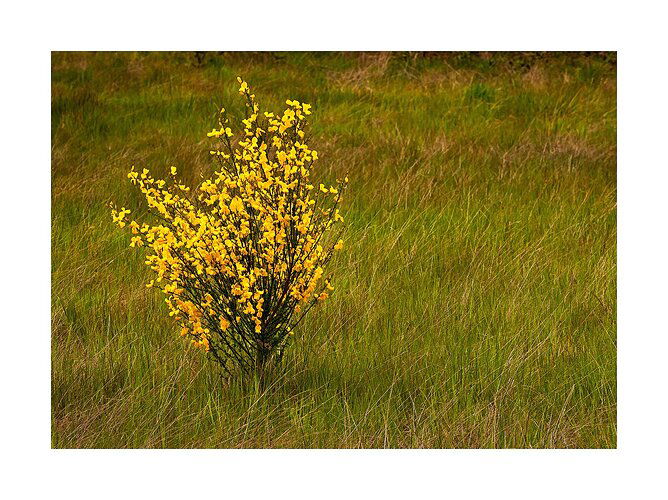 Specific Feedback Requested
Any feedback
Technical Details
5D2, 70-200mm Canon f4L @ 200 mmm, f16, 1/320th, ISO 400
hey Danny, what a cute little tree. I like the color and shapes that contrasts with the grass. The yellow channel looks a bit hot to me, but check the histogram and see. Yellow, red and green are my bugbears and I often bring them down either in calibration (global adjustment) or in the HSL panel (local - color channel only adjustment). Anyway…nice to see you back. Cheers!
My suggestion would be to get some color separation between the green and the yellow by desaturating the yellows in the grass.
Hey Danny, welcome back. This is a great, intimate scene. Nice. I think this is what we call in the Pacific Northwest Scotch Broom. You have a nice specimen for the photo. Nicely seen.