This was shot before I started a workshop in Glencoe/Skye in february this year - bookended by two of the worst storms of 2019/20 in the UK. Another squall was on the way and just starting to snow. I'm ashamed to say it was taken from the bar in the Glencoe Hotel at breakfast … but it's my favourite image so far this year … mainly because of the simplicity, geometry, contrasting tones, textures and simple colour palette. It prints big really well and the detail is exquisite.
What technical feedback would you like if any?
Any advice on improvements ?
What artistic feedback would you like if any?
I've never posted this anywhere on social media as I suspect it will bomb as it just doesn't conform to conventional compositional rules and subject matter. I like it … but I wonder if I just have odd tastes and am swimming against the tide …
Pertinent technical details or techniques:
Leica SL2 + Lumix 70-200, f5 145mm 1/25 sec handheld.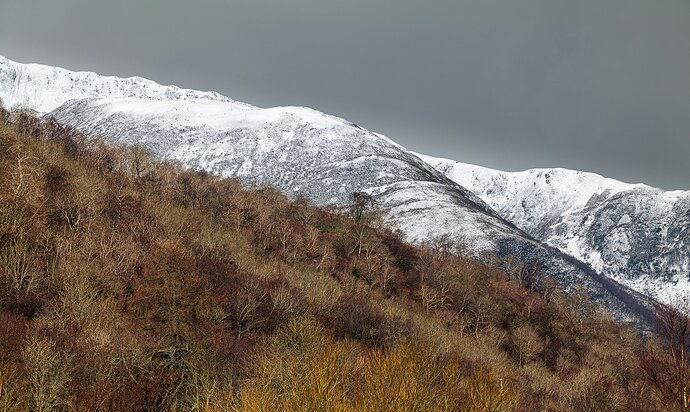 (If this is a composite, etc. please be honest with your techniques to help others learn)
If you would like your image to be eligible for a feature on the NPN Instagram (
@NaturePhotoNet

), add the tag 'ig' and leave your Instagram username below.