From last summer, never processed. A lone Pholiota aurivella aka golden pholiota at the base of what I think was a large hemlock. I set up the LED panel because it was really dim, but didn't do any stacking weirdly. Luckily I don't think it needs it. The light was deep shade and difficult to manage white-balance wise. Even after adjustment in Lr with the RAW file and some color cast correction in Photoshop, it still has an underwater look, which I have grown to like. The gills particularly had an odd color actually, and the tree itself is covered in green lichens. It's pretty rare to see one of these by itself, usually the fruit in very tight clusters from 6 to 12. There looks to be the ruins of another mushroom just behind it.
Specific Feedback Requested
Have at it.
Technical Details
Is this a composite: No
Tripod for the camera and another for the LED panel.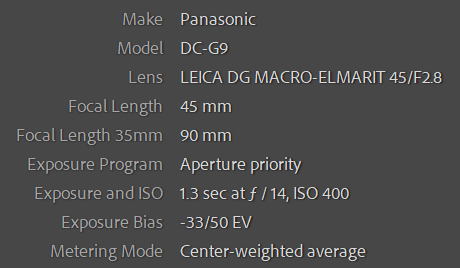 RAW work done in Lr - as I said some white balance adjustment, the usual curves, texture, clarity and a bit of sharpening. Ps for some color cast adjustment and a few clone jobs to remove some odd bits.
@the.wire.smith