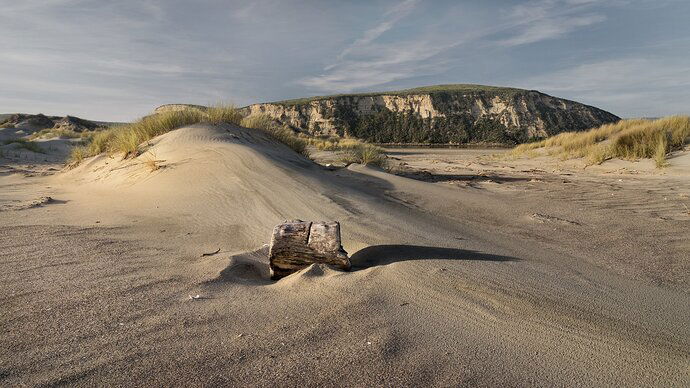 The sun was getting low as we tootled along Limantour Spit at Point Reyes National Seashore. I was taken by the way the sand had blown around the log, and it's long shadow. The light on the sand textures was wonderful, too.
What technical feedback would you like if any?
Any comments welcome.
What artistic feedback would you like if any?
What about the compositional balance? Does it feel too weighted to the left?
Does the sky look too washed out? It was too blue for my taste, so I desaturated it.
Pertinent technical details or techniques:
Single frame, Sony a7, 24-105mm @ 24mm, f/16, 1/60s hand held, ISO 400.
You may only download this image to demonstrate post-processing techniques.