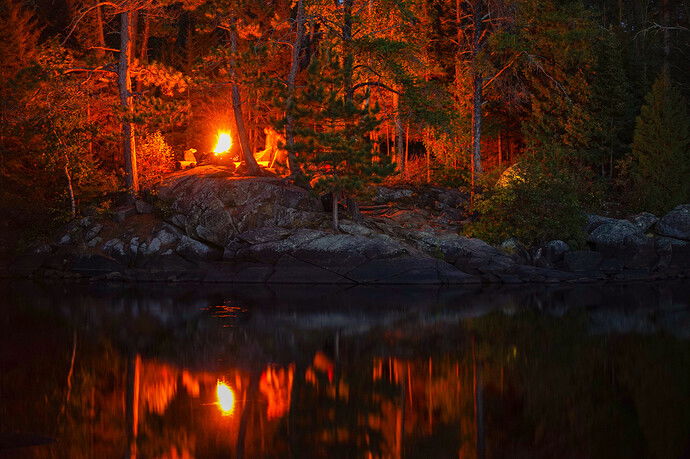 Taken last September on a trip to Minnesota's Boundary Waters. This was just after dusk so there was still a bit of light in the sky.
Specific Feedback Requested
Any thoughts on composition? I had some play in my framing and left some dark on the right side to show how the fire was holding back the night. It was a longer exposure with a 70-300mm lens which is not a usual combo for me.
Technical Details
Sony a7ii. 8 sec at f/4.5 ISO 500. 70mm Edited in Lightroom.