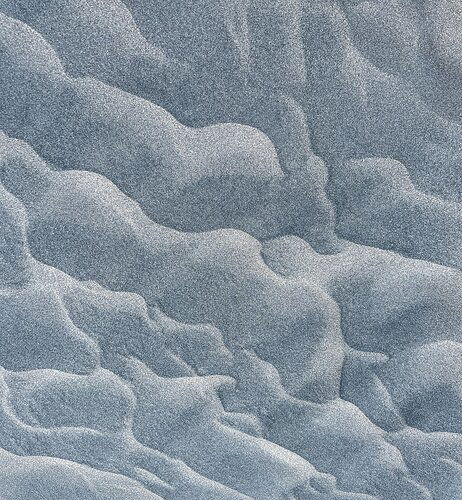 I made this photograph in Great Sand Dunes NP shortly after the sun had dropped below the ridge of an adjacent dune. It was on the first day of an 11-day trip to Colorado, and the dune conditions weren't what I was hoping for–footprints everywhere and an unappealing sky. So I basically pouted and left my camera in my backpack and used my iPhone to take this close-up of the sand. After I left, I looked at this more closely and wished I had spent time making similar photographs with my "real" camera.
Specific Feedback Requested
Since the sun had already set on this patch of sand, it's a little cool. Would you warm it up any? Also, is there anything distracting about the photograph that you would address? Crop, contrast? Thanks!
Technical Details
iPhone 13. 77mm (35mm equivalent), f/1.5, 1/121 sec, ISO 40