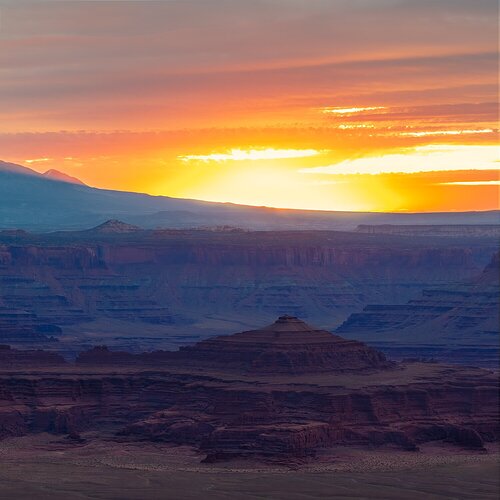 During my recent visit to Southern Utah we had some amazing sunsets, I think actually helped by the omnipresent haze in certain areas. This is an example.
Specific Feedback Requested
Any and all comments and suggestions welcome. Especially concerning saturation and brightness (should I tone down the really bright spots in the sky?) Concerning the brightness, please look at the photo full size after double clicking before commenting. Thanks!!
Technical Details
Is this a composite: No
Canon 5D IV, 70-200 II L lens shot at 70 mm, ISO 200, f/11, 1/4 second, heavily cropped.