With suggestions from David - using dodge and burn layers darkened ULC, opened far back center, lowered opacity on the dodge layer for the rock, ran a lights 3 luminosity mask on just the hot spots below the log -
Deeper oranges and yellows as per Igor's suggestion, also lifted the luminance of the yellows a bit and toned won the greens a bit -
Another new vantage point for me on my favorite section of the Prairie River. Tall boots let me get onto a rock that was out of reach before. I tried to balance the big rock with the log on the opposite bank and the color in the trees. The water is deep and fast here so putting the tripod in the water was out of the question - it's on a rock, but I think I was standing in the current. Fun but a little nerve-wracking.
Specific Feedback Requested
I can probably revisit this next year if the composition doesn't work. The big rock is the star, but should it be?
Technical Details
Is this a composite: No
Tripod and CPL to eliminate reflections on the smoother parts of the river.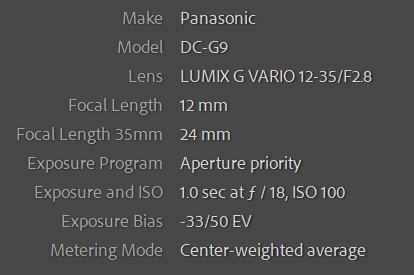 Lr for initial lens correction, white balance, exposure, contrast and other basic adjustments. Photoshop for some luminosity masking and brush work in the water to bring up texture and contrast. Also brightened the big rock a little.
@the.wire.smith