Minimizing the LLC rock -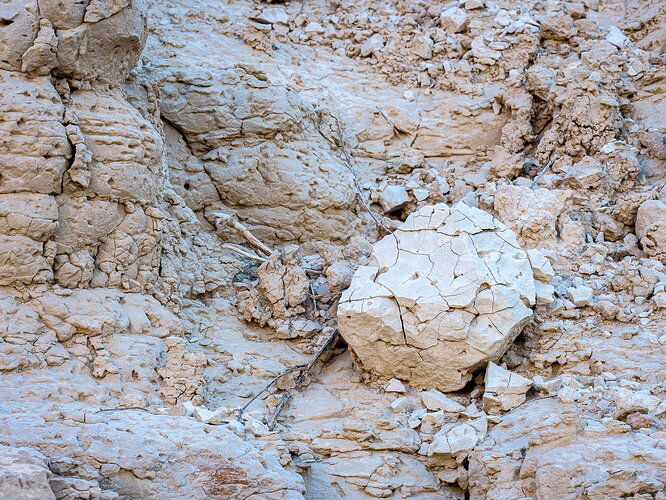 And doing the same for the ULC -
Another slice of a Badlands canyon at Window and Door trails. It's a similar image to An Epoch on Saturn, but this time on the wall and not the floor. The result was a lot less reflection of the sky and so the colors were different even though the rock and mud are the same.
Specific Feedback Requested
I'm curious as to your impressions and the connections you might make in your imagination when you look at this. I had some definite ideas and made some imaginative implications when I saw it, but I don't want to say and color anyone else's ideas just yet.
Technical Details
Tripod
Focus stack - 6 or 8 images with the focus points chosen manually
Lightroom for RAW work including a curves adjustment to keep the overall tones light, clarity, texture & dehaze as well as sharpening & nr. Applied settings to all shots and exported directly to Zerene for a PMax stack with little to no retouching (I can't remember). Then back to Lightroom for more contrast and a mask to add some dehaze to the lightest tones only. Applied a slight crop to better frame the main subject.