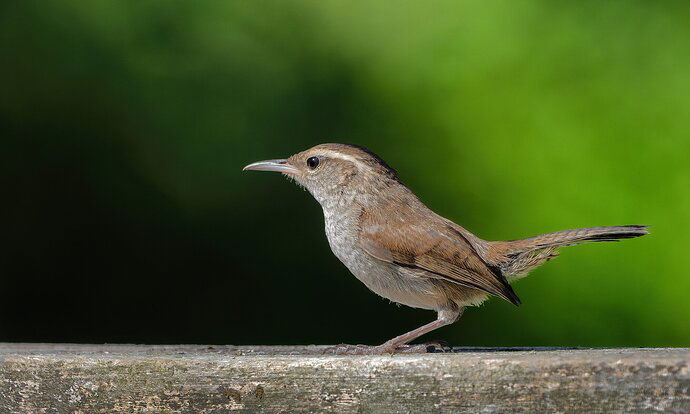 In over 20 years at my home, I've only seen two Wrens and they have both been Bewick's Wrens. This one appeared this morning. Was around for a few seconds and disappeared. It didn't seem to have any interest in the feeders.
Specific Feedback Requested
Any
I wish it had given me at good head turn but at least the light was decent.
Technical Details
ISO 1000, 200-600 at 600 mm, F 10, 2000th, fill flash at -2, Sony A1, less than 50% of full frame.