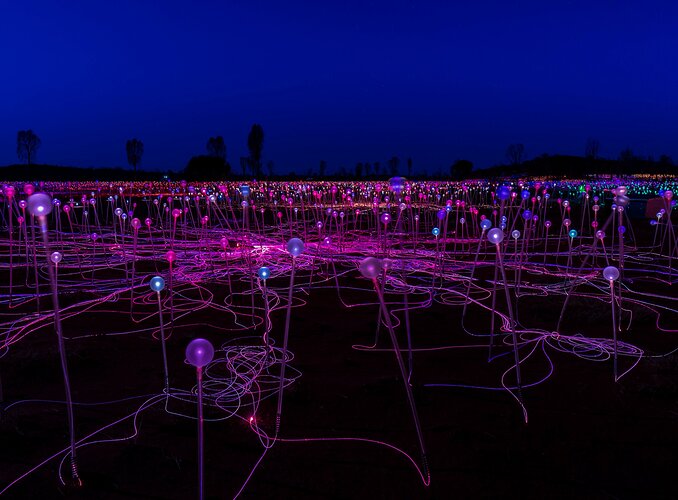 Specific Feedback Requested
Is the white balance right? Is the image oversaturated?
Technical Details
Where am I?
What's going on?
Trippy image Alan.
It makes me ask a lot of questions and it's very engaging.
I think the oversaturated look works well for this type of shot.
I saw your image a little while back and didn't have time to comment.
I know this area around Uluru. (Field of Light) You've done a fine job to capture this art installation. The image does not seem oversaturated to me.
Your image aside, we drive a long way to find beautiful, remote desert places and I just don't understand why we have to install something like this. I can only imagine the lizards and other small desert creatures getting caught up in it.
Thanks Glenys. I'd tend to agree with your sentiments about this installation. I can see why it would attract tourists, but personally found it underwhelming.