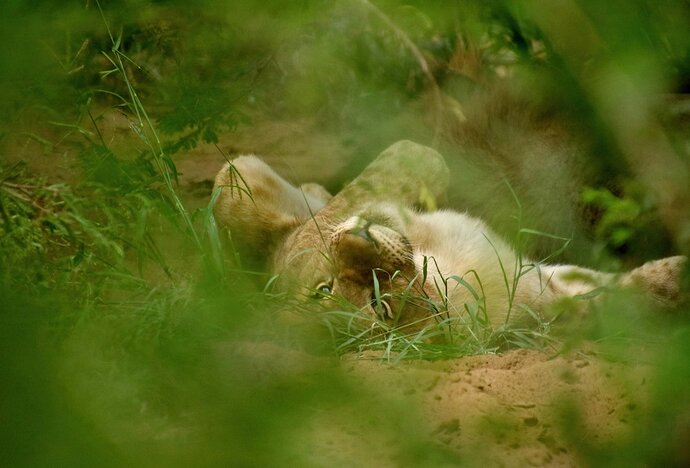 This was the first lion I saw and photographed on my South Africa trip. There were 7 lions in the pride in heavy underbrush. Took this shot from the safari vehicle. The lion was only a fee feet away but didn't appear to be concerned.
Specific Feedback Requested
Does this photo have any appeal to others? I like the lion centered in the OOF greenery, not sure others will.
Technical Details
Is this a composite: No
Canon 7D M II
Tamron 18-400mm @ 400mm HH
1/250 @ F-6.3 ISO 1250