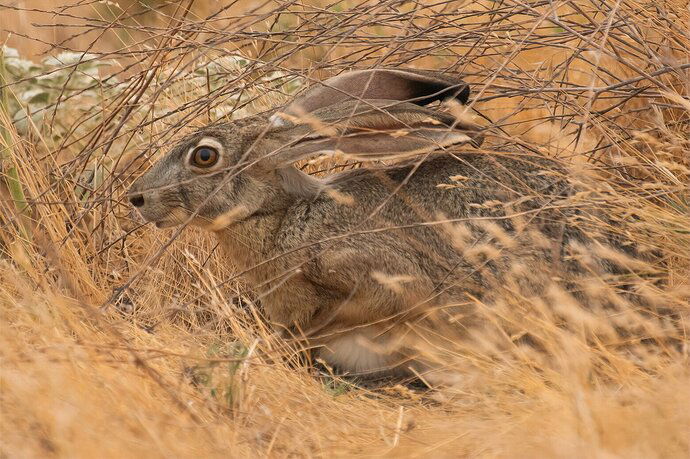 I came upon this jackrabbit and when it saw me I hunkered down, and lowered its ears, thinking it was hidden which gave me plenty of time to get it focused and shot.
Specific Feedback Requested
Cropping okay?
Technical Details
Is this a composite: No
D500, Nikon 200-500 lens, Nikon 1.4 TC, hand held, 1/2000th, f 8.0, 700mm, ISO 1050, AI Clear, cropped to 5126 x 3414.