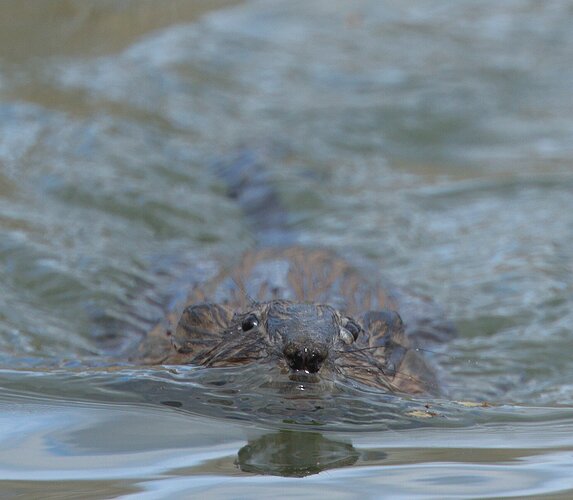 Image Description
Muskrat seen yesterday at my neighborhood lake.
Type of Critique Requested
Aesthetic: Feedback on the overall visual appeal of the image, including its color, lighting, cropping, and composition.

Conceptual: Feedback on the message and story conveyed by the image.

Technical: Feedback on the technical aspects of the image, such as exposure, color, focus and reproduction of colors and details, post-processing, and print quality.
Specific Feedback and Self-Critique
Wondering how well this image works overall. Focus seems to have hit mainly on the nose with shallow depth of field behind.
Technical Details
Canon R7, Canon 400mm DO IS II, 1.4x extender III
ISO 640, f5.6, 1/1250s