Another from my backyard pond. This time a Great Egret spent some time looking for a meal in the late afternoon. This was a lesson in using manual mode with auto ISO. This is my new favorite shooting mode for wildlife and birds. I wanted to keep the shutter speed up in case he flew but I also wanted to give it some DOF to include the environment. Camera was set at 1/2000 sec F/14. This pushed the auto ISO to 6400, the max I have set for the D850.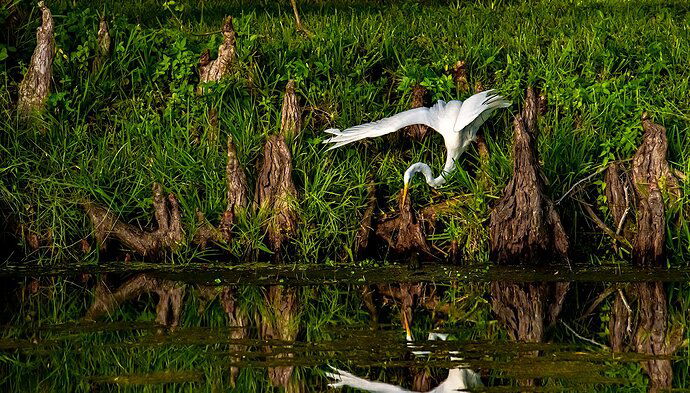 What technical feedback would you like if any? Do you think the manual mode works sacrificing high ISO for greater DOF?
What artistic feedback would you like if any?Do you thing the greater DOF makes the background too busy?
Pertinent technical details or techniques: Lightroom, Photoshop and Topaz DeNoise
(If backgrounds have been removed, etc. please be honest with your techniques to help others learn)
If you would like your image to be eligible for a feature on the NPN Instagram (
@NaturePhotoNet

), add the tag 'ig' and leave your Instagram username below.