Do you want to receive push notifications for a certain chat channel, such as 'Campfire'? Or do you want to mute a chat channel? Continue reading.
Start by going to the Community tab in the header, then select Chat Channels:
From here, find the channel for which you want to receive notifications. Click the gear icon for that channel in the upper right corner: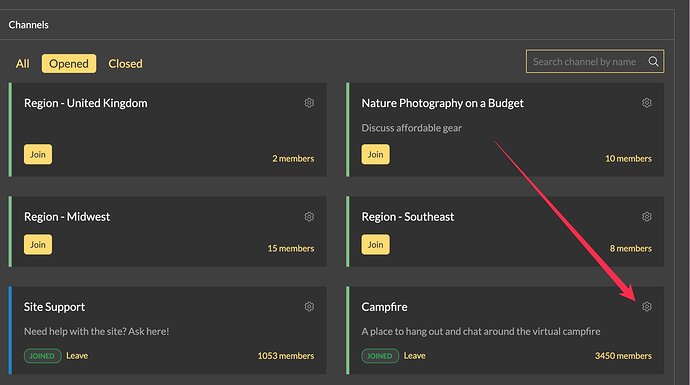 From here, you can mute the channel or turn on notifications for all activity. You can even set this for only desktop or mobile.
Please let me know if you have any questions!