We now have a chat feature on NPN as a less formal way of communicating with other members! The design is similar to Slack where you can join different channels to discuss various topics, or you can create personal chats with one or more members to have private conversations as well.
You can get started now by joining a chat channel. When you hover over a channel a Join button will appear. We recommend joining the Campfire chat to start with and putting something in the chat to test it out.
Once you have joined a chat channel (or several!) click the chat icon in the menu bar:

This will open a new dialog showing all the channels you have joined. Click on one of the channels and start chatting away with everyone that has joined the channel.
You can create personal chats in this dialog as well by clicking the plus button next to the personal chat heading: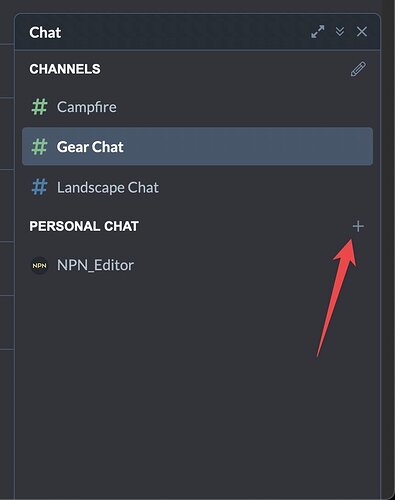 To add someone to the chat just start typing their name, you can add multiple people in this as well.

Please let me know if you have any feedback on this feature, it's still in beta so it's rough around the edges and you might run into issues.
If you have any ideas for additional channels to add please throw me ideas!