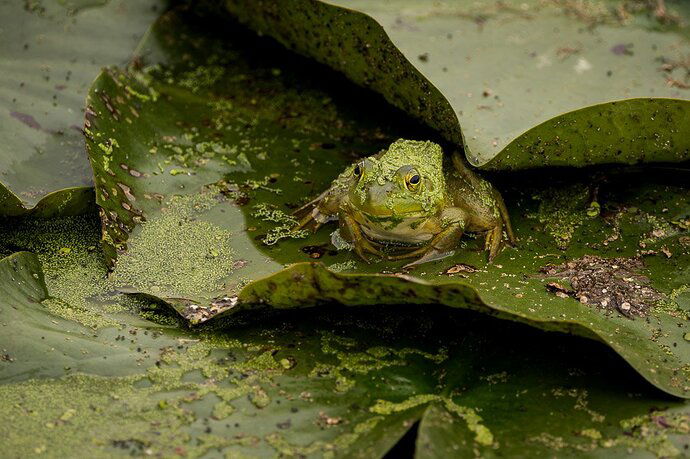 Critique Style Requested: Standard

The photographer is looking for generalized feedback about the aesthetic and technical qualities of their image.
Description
I was walking along a local lake and the little frogs were busy hopping away from me across the lily pads. I finally found one sitting still, covered in seed material, trying to disappear into the foliage.
Technical Details
The image was processed using LR Clasic. Metadata is below.