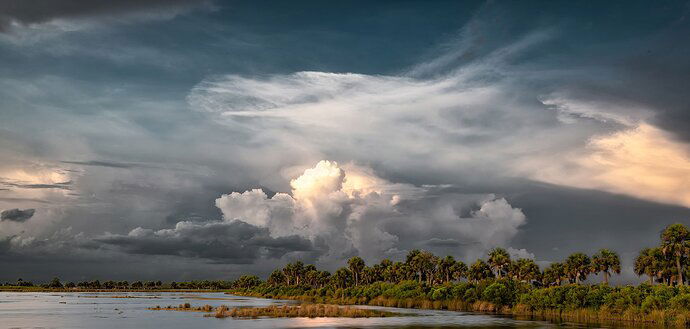 Finalized Redo
Critique Style Requested: Standard

The photographer is looking for generalized feedback about the aesthetic and technical qualities of their image.
Description
The fun thing about shooting sunsets is turning around and seeing the effect on the clouds behind you.
Specific Feedback
In the original iteration, looking back I saw too much saturation in the blues and not enough pop in the reds, greens and yellows in the foreground. I worked each of the color options in the Red, Blue and Green channels using a color adjustment layer for each. Too much or too little in either direction?
Technical Details
ACR, PS, TK and On1