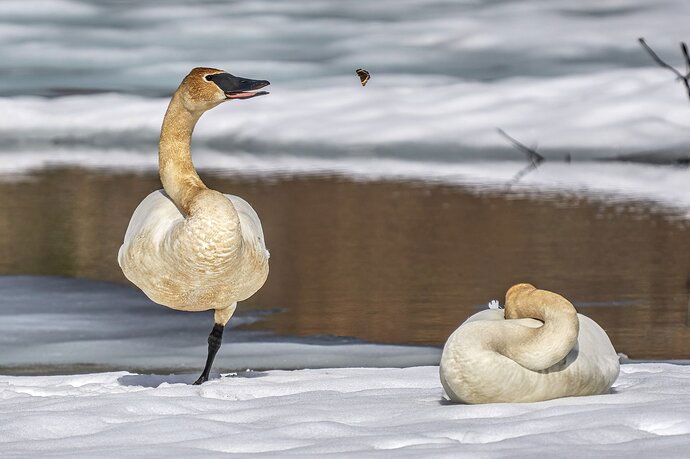 I was shooting photos of the pair of swans that show up annually at a pond near my home when a butterfly showed up and was flitting around the swans. The one swan that was awake was interacting with the butterfly and even snapped at it a couple times. I got a sequence of photos of the interaction and processed 15 of them. This one has the best shot of the butterfly so I picked it to post. If you zoom in, you can even see the antenna on the butterfly!
Specific Feedback Requested
Any and all
Technical Details
Sony a6500, SEL200-600G @ 600 mm, ISO-200, f/6.3, 1/4000, hand held, shot a few bursts until the butterfly left the scene.
Here's a re-post with distractions eliminated. Thanks, David!