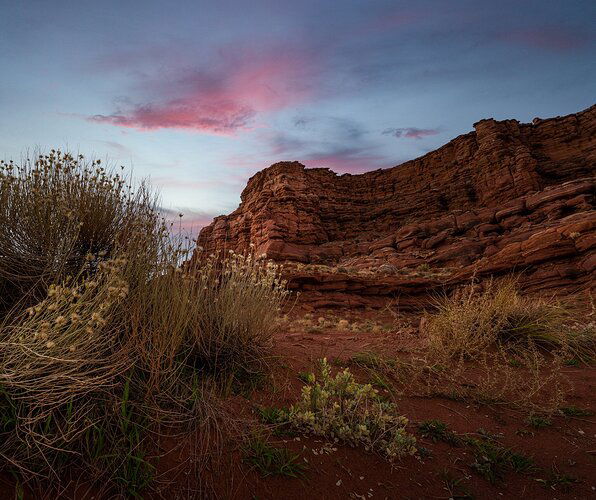 I have been going through images from my Moab off road trip/workshop (winter seems to do that). I thought I had worked on all that I thought had promise. Interesting how going back a few months later, my perception of some of the images changed. So I worked on this one which I initially thought had a chaotic composition but now I see the foreground complimenting and leading me to the butte. I went off by myself to look for scenes like this. One thing I learned is, although I learned alot at this workshop, you need to get away from the small group to find your own vision.
Specific Feedback Requested
Any welcome. Is this foreground chaotic or complimentary to this scene?
Technical Details
Is this a composite: No
174mm f/8 1/8sec iso 100, focus stacked 6 images