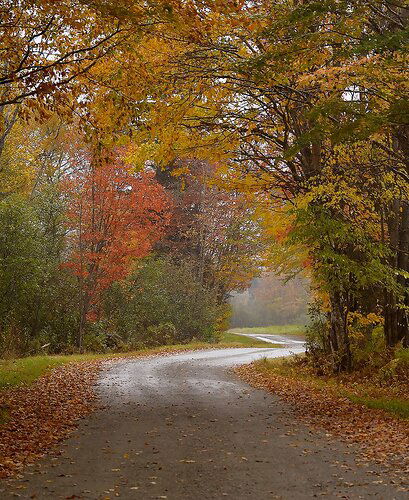 Critique Style Requested: Standard

The photographer is looking for generalized feedback about the aesthetic and technical qualities of their image.
Description
It had rained most of the day, just before dusk the sun broke through the overcase gloom, to lighten just enought of the rain slick road. I had 3 cameras with me and this one had the correct lens for landscape so I grabbed it. It was pre-set so I went with the settings I had.
Specific Feedback
general feedback
Technical Details
Nikon D500
Nikon 70 -300 mm
Aperture Priority, 1/125 sec, f6.3, ISO180, handheld