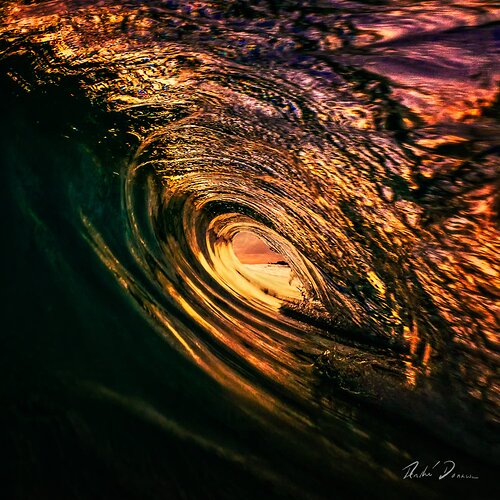 This was a shot I have always wanted. I used to check on the weather conditions to see if I could find a time when the sun was setting, that there was a good chance of getting a sunset, and that some swells were passing through. I had a lot of failures before I got this one, and learnt what all the fuss was about with burst mode speeds. Since I was shooting landscapes before this it was never really an issue. and I thought my camera was fast enough. That was until I realised how many shots I was missing.
Specific Feedback Requested
All comments are welcome.
Technical Details
1/1000sec f/7.1 ISO640