I was finally able to go back to my favorite local hike around here. It is my favorite place around here to saunter and look for owls and other critters to photograph. These two trees grabbed my eyes the first time I saw them but I didn't take a picture of them until perhaps the seventh or eighth time I went past them (in the course of two weeks or so). For whatever reason, everything clicked together last Saturday.
As always, I am looking forward to hearing your thoughts.
D5, 120mm, f/16, 0.5", ISO 100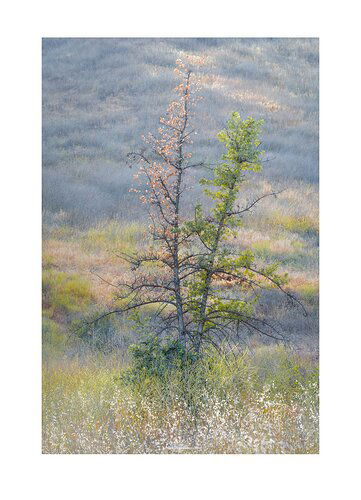 Revision based on Igor's suggestion below. I brought up the red leaves on the tree on the left and a little bit in the FG a little bit more. I think it helps to make the tree stand out from the BG a little more. And also dodged the darker part of the green tree as Bonnie pointed out below.
@adhikalie