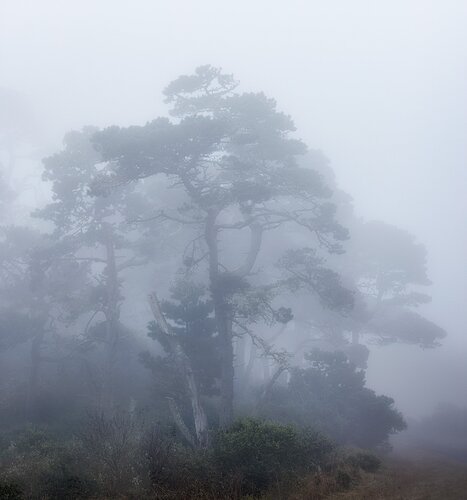 And a redo based (as best I can) on comments below.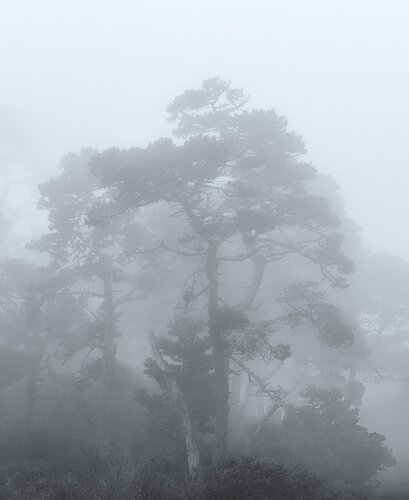 This is another from the morning Lon and I were trying to get to Pierce Point. (We finally made it, after a number of stops for fogscapes.)
Specific Feedback Requested
All comments welcome!
Technical Details
Global tonal tweaks in LR and PS to bring out a little more contrast, especially in the midtones.