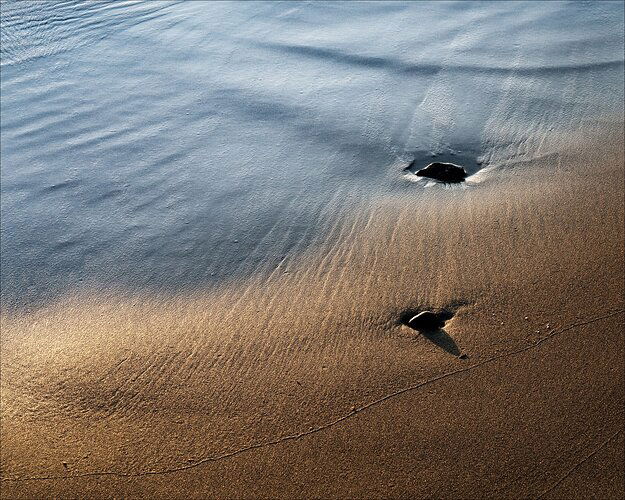 Description:
At the edge of the beach at sunset the reflection of the blue sky in the receding waves is lovely against the warm light on the sand. And the low light picks out the subtle details in the water and sand.
Specific Feedback Requested:
Any critique welcome. I accentuates the colors, but I do want this to be mostly realistic.
Pertinent technical details or techniques:
Is this a composite? No
a7r3, 77mm, f/16, 1/80s, ISO 1000
If you would like your image to be eligible for a feature on the NPN Instagram (
@NaturePhotoNet

), add the tag 'ig' and leave your Instagram username below.
#

ig

bonnie_lampley