What technical feedback would you like if any?
What artistic feedback would you like if any?
Any pertinent technical details:
I was at Patagonia State Park last week checking out the water birds. These two took off just as I was getting close but, still about 50 yards away. Usually I just get a butt shot but, fortunately they came across. I had to crop the image to about 30% so the detail is not great. I liked their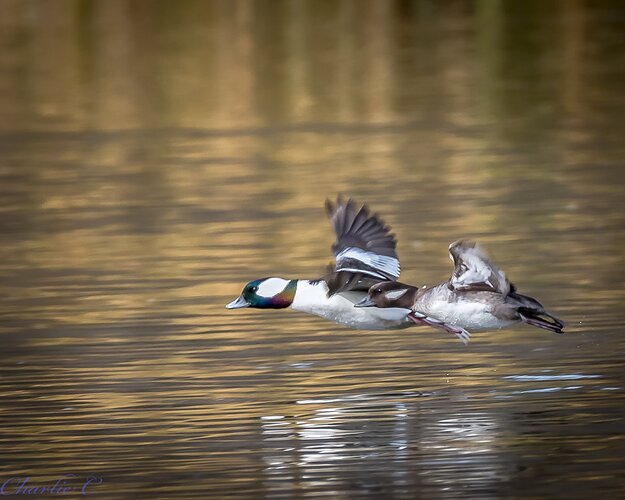 position and the colors. Just did basic adjustments in Lightroom.
All comments are appreciated.
Canon 7Dmarkll, Sigma 150-600C, ISO 500, f/8, 1/800. Lr and PSCC
You may only download this image to demonstrate post-processing techniques.