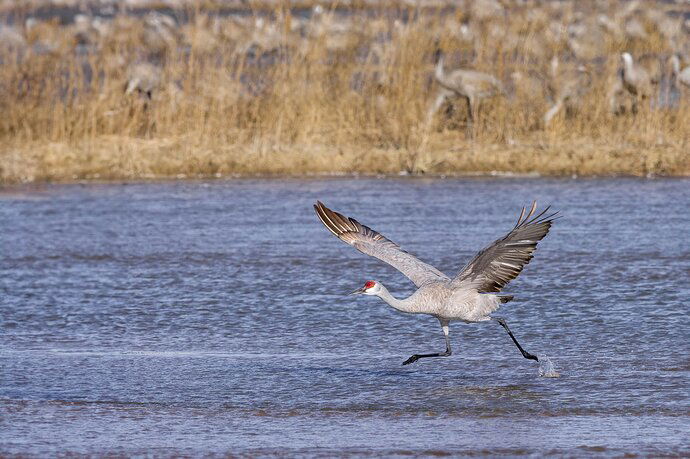 Critique Style Requested: Standard

The photographer is looking for generalized feedback about the aesthetic and technical qualities of their image.
Description
This past March, I visited the Crane Trust which is one of several organizations on the North Platte River near Kearney, Nebraska which provide habitat for the migrating Sandhill Cranes. This was one of the few instances where there weren't hundreds if not thousands of cranes in the river as many had gone into the neighboring fields to forage. I was lucky to capture this image with the bird against the solid blue background of the river.
Technical Details
Canon R5 and 600 mm lens at f/11, 1/3200 and Auto ISO.