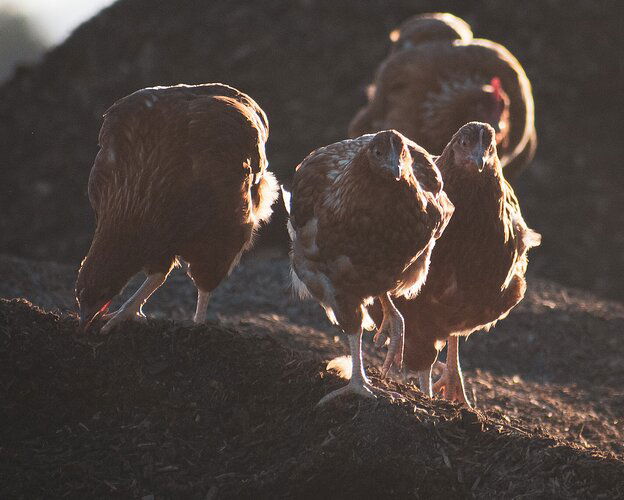 This was taken as the sun was setting. The chickens were doing there rituals of dust baths and dozing and scratching in the mulch hills. I thought these two chickens looked like they were walking home at the end of a long day at work!
Specific Feedback Requested
Anything. Does the backlighting look ok?
Technical Details
Is this a composite: No
Nikon D3400
300mm
1/800
f/6.3
ISO 400
Cropped more than 50%. Adjusted exposure slightly added a slight vignette