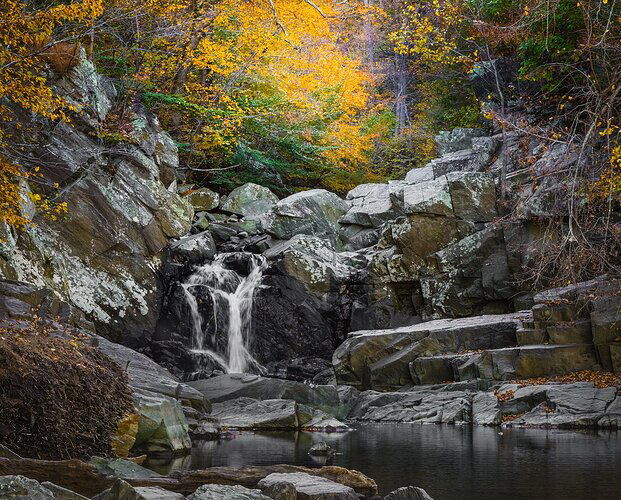 Critique Style Requested: Standard

The photographer is looking for generalized feedback about the aesthetic and technical qualities of their image.
Description
Where Scott's Run meets the Potomac River in Virginia.
Specific Feedback
Seeking any and all advice and comments. Thanks in advance.
Please view the large image!
Technical Details
Canon R7, 1/25 s, f/10, ISO 1250, EF 24-105mm f/4 @ 55 mm, CPL.
Raw file processed in LRClassic and Topaz Photo AI. TK resize/sharpening for web.